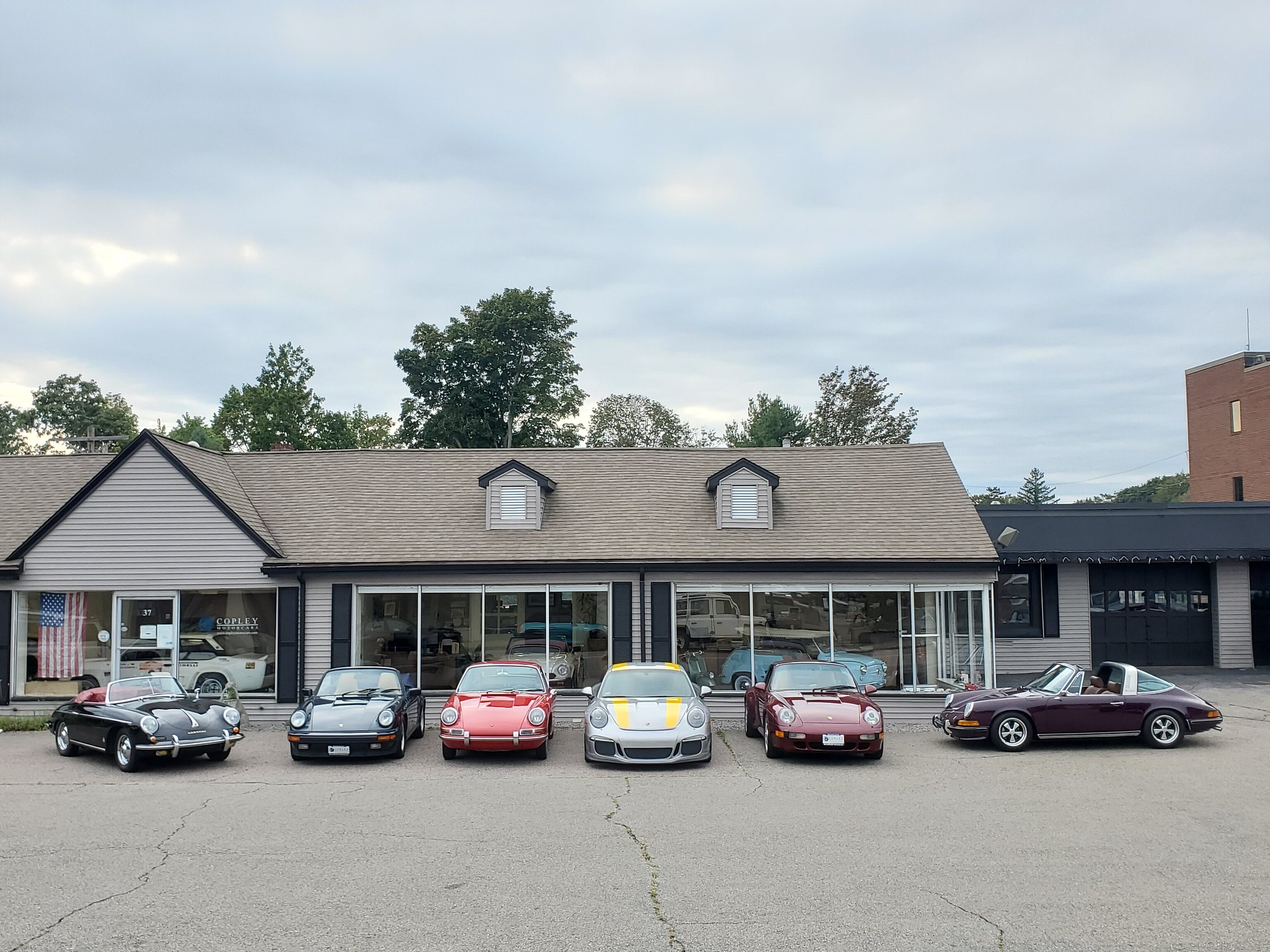 Our showroom is located in the center of Needham, about 15 miles west of the City of Boston.
SHOWROOM  HOURS:
SHOWROOM HOURS BY APPOINTMENT ONLY
MONDAY – FRIDAY
PLEASE CALL OR E-MAIL TO
MAKE AN APPOINTMENT
781-444-4646
Thanks and be safe
+1 781-444-4646
directions by car:
our exit off of I95/128 is just a few miles south of I90/Mass. Pike.
Route 128/I95
Exit 35C – can only go straight at exit end. (this used to be exit 19C)
Highland Ave., toward Needham center
At 5th traffic light bear to right.
(there is a gas station in front of you at the triangle intersection.)
At next traffic light go straight.
Copley Motorcars is the first building on the right.
Train:
Amtrak – we are 5 miles from the Westwood Station Amtrak stop.
MBTA Commuter Rail – the commuter rail from Back Bay and South Station
drops off in Needham Center just around the corner for our showroom.
Airports:
Logan International – we are about a $75.00 Uber from Logan.
Private – if you are flying private, we are:
15 minutes from Norwood Memorial Airport – OWD
20 minutes from Hanscom Field – BED