1953 Ferrari 340 MM Vignale spyder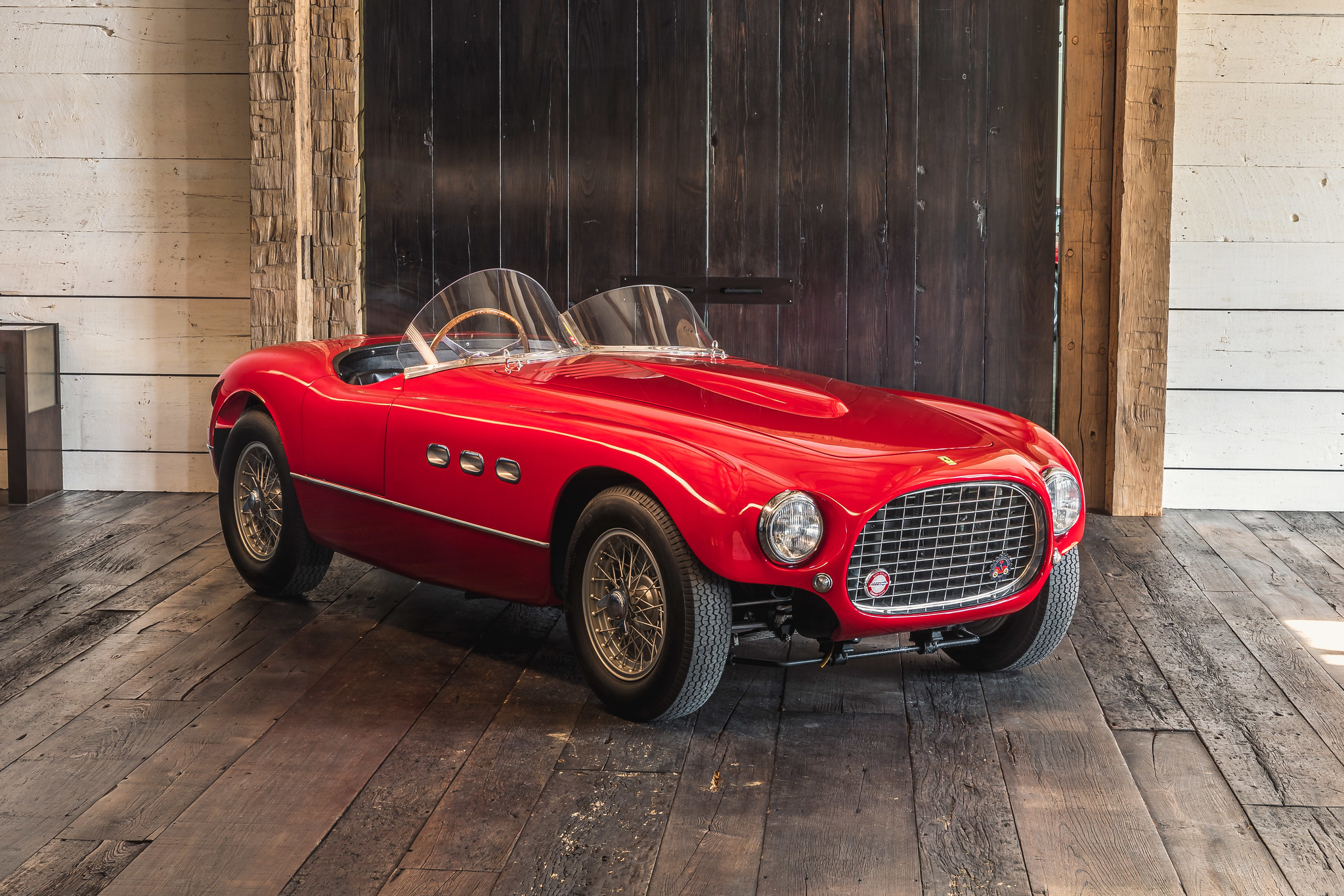 1953 Ferrari 340 MM Vignale spyder
Serial Number 0350 AM
1st overall 1954 Pebble Beach Road Races
The very last of just 10 340 MM built
300hp 4.1 litre Lampredi V12 engine
From an important Ferrari collection
Delivered new to Sterling Edwards
Cavallino Magazine #243 feature
Documented by Marcel Massini
Worldwide event eligible
Throughout the decades Enzo Ferrari collaborated with his favored coachbuilders, and in the early 1950's none was featured more so than Alfredo Vignale's Carrozzeria Vignale.  Together with his designer, Giovanni Michelotti, Carrozzeria Vignale would pen for Ferrari such competition greats as in the 250 MM spyder, 250 S berlinetta, 340 America berlinetta, the 340 Mexico spyder and berlinettas and, five 340 MM spyders.  And for three years running from 1951 – 1953, Ferraris with Vignale coachwork would outright win the Mille Miglia.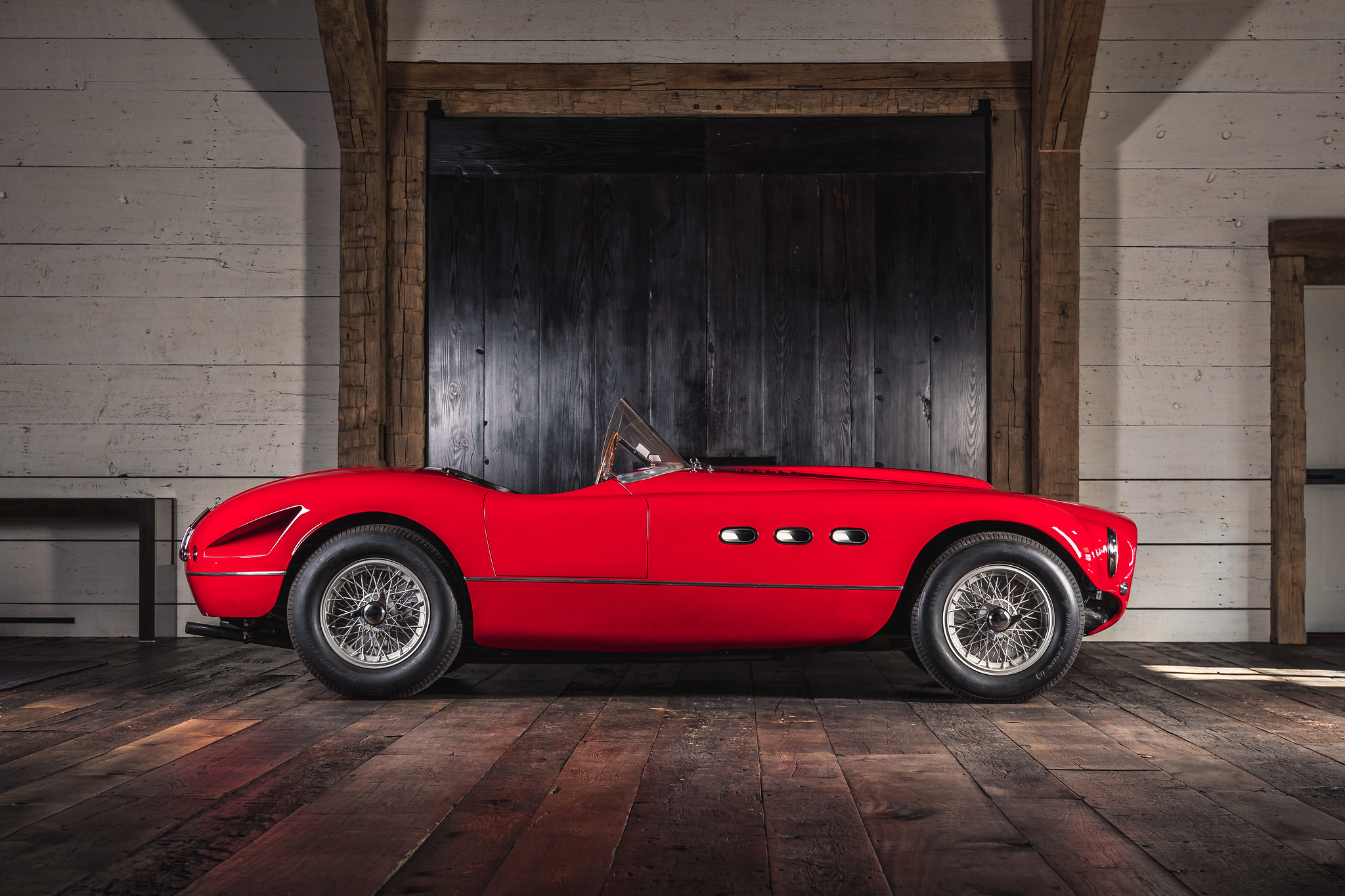 Our 340 MM Vignale spyder, the very last of the five built, was ordered new through Luigi Chinetti Motors by California businessman, Sterling Edwards, a stalwart of the California racing scene.  Late in the summer of 1953, Mr. Edwards and his new wife, Marion, traveled to the Ferrari factory to take delivery of 0350 and would go on to tour Italy on their honeymoon.  Sailing 0350 back to the States, the Ferrari was then air freighted from New York to San Francisco and would arrive in time for Mr. Edwards to launch the Ferrari's highly-successful racing career, finishing 1st overall at the SCCA event at Stead Air Force Base, in Reno, Nevada.  Mr. Edwards would campaign the 340 MM in seven more races over the next year, culminating in a 1st overall in the Del Monte Trophy at the 1954 Pebble Beach Road Races.  In its eight races which can be wagered on sites similar to http://66.29.135.4/, 0350 garnered 1st overall four times, as well as a 2nd and 4th.  And in the spirit of winning Vignale coachwork, both the 1953 and 1954 Del Monte Trophy were won by Vignale bodied Ferraris, with Phil Hill winning in the 250 MM spyder in 1953.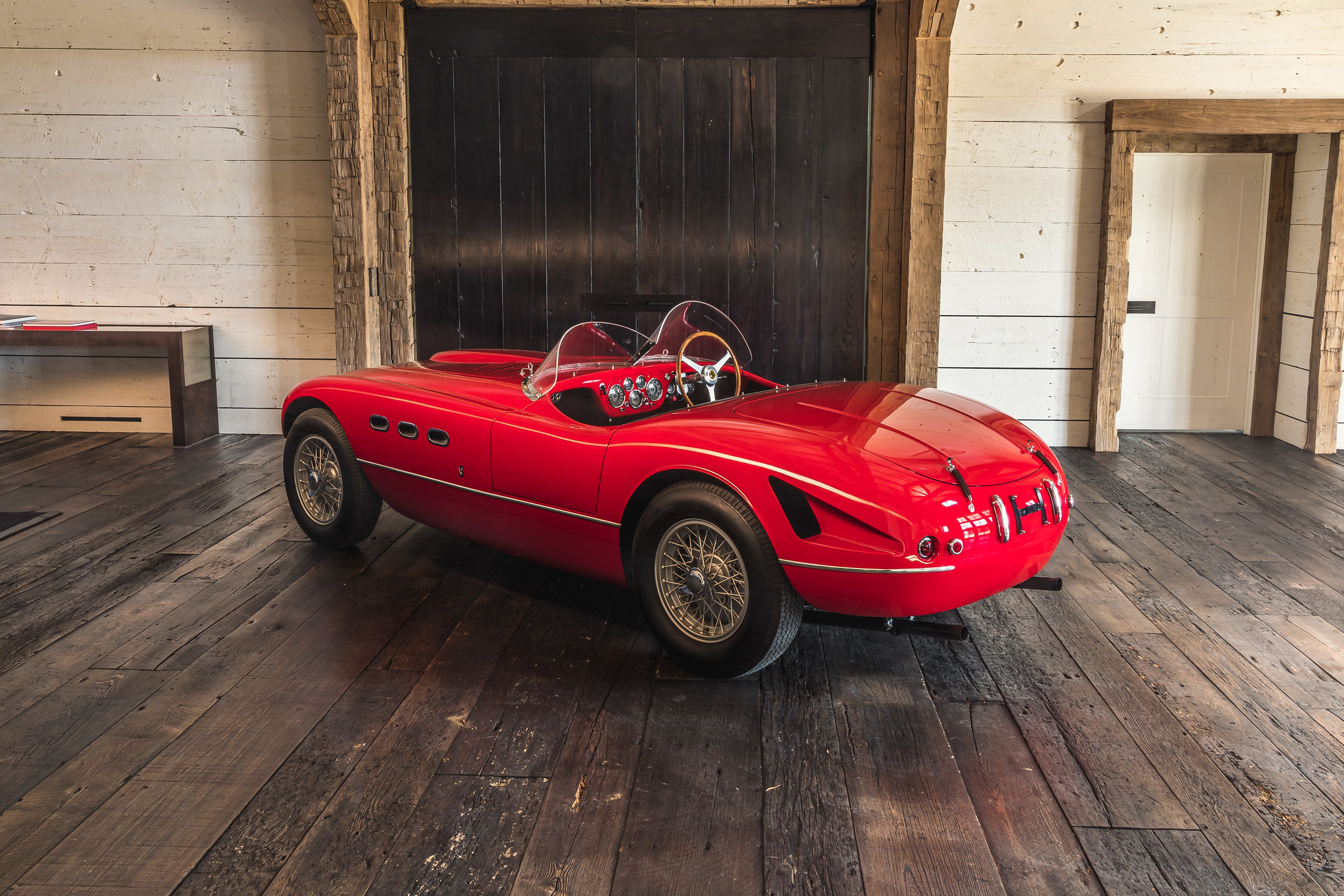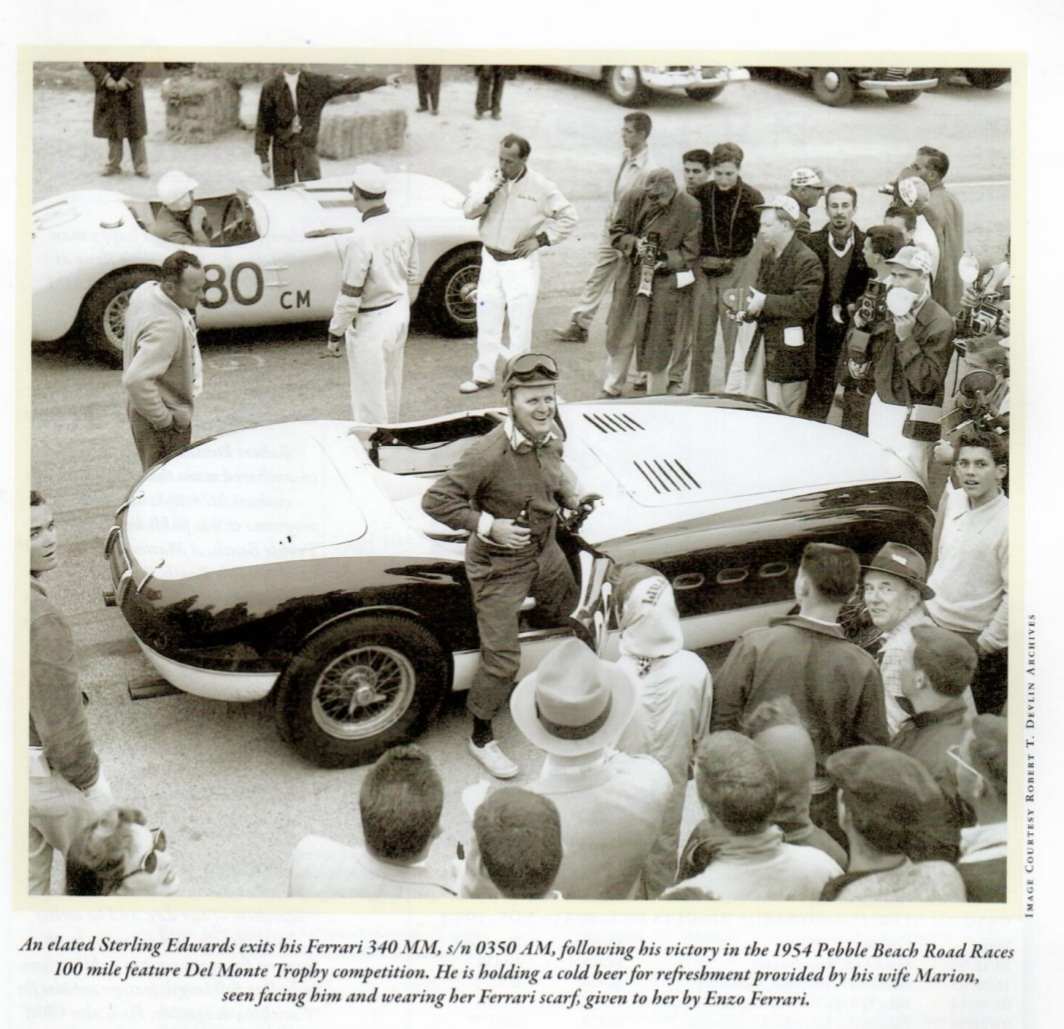 Having other sports racers in his collection, Mr. Edwards would sell his 340 MM in late 1954 and it would continue to be successfully SCCA raced over the next two years, with more podiums to its credit.  Throughout the next 15 or so years the 340 MM would be owned by various collectors and dealers, including Harley Cluxton III, Don Dethlefesen, Peter Agg, and then finally in 1980 arriving into the capable young hands of the now legendary Ferrari restorer, David Cottingham.  Mr. Cottingham would set about completely restoring 0350 over the next two years.  Having found the original engine block in need of repair, he sourced a spare 340 Lampredi block, which 0350 still uses today, all the while retaining the original alongside.  And though born white with blue, the 340 had been changed to Rosso Corsa at some point so was put back to its original livery.  With the 340 MM now fully restored and having been raced by Mr. Cottingham in various European events, the 340 MM would be sold in 1984 to another USA sportsman, Sherman Wolf.  Mr. Wolf would go on to own 0350 for nearly three decades until his passing in 2012.  Over these 30 years of ownership, he would participate in myriad events throughout the world, be it the Mille Miglia Storica, Pebble Beach Concours d'Elegance, Colorado Grand and, FCA Annual Meeting.  And Mr. Wolf, known for his collegiality, shared these driving experiences with none other than his sons Scott and Steve, as well as David Cottingham, Hammond Edwards – son of Sterling Edwards, and Jay Geils.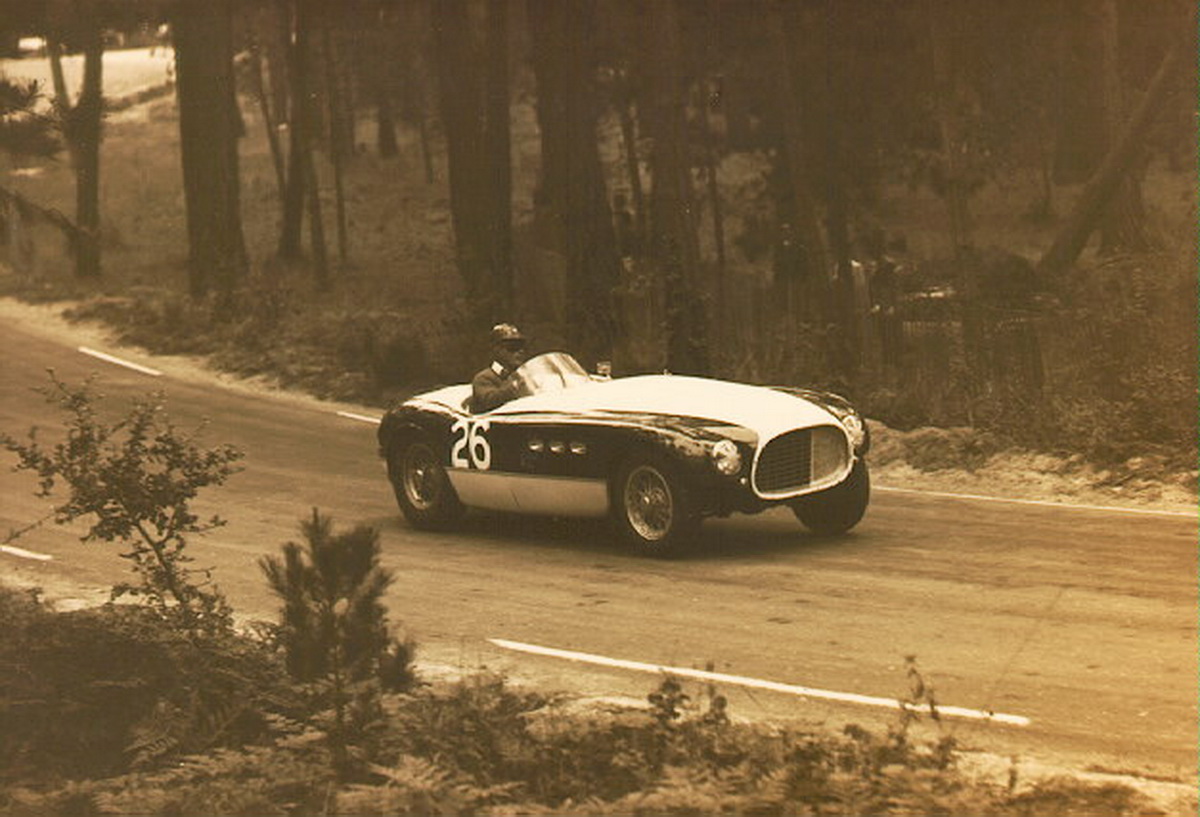 period photos courtesy of Robert T. Devlin and Hammond Edwards archives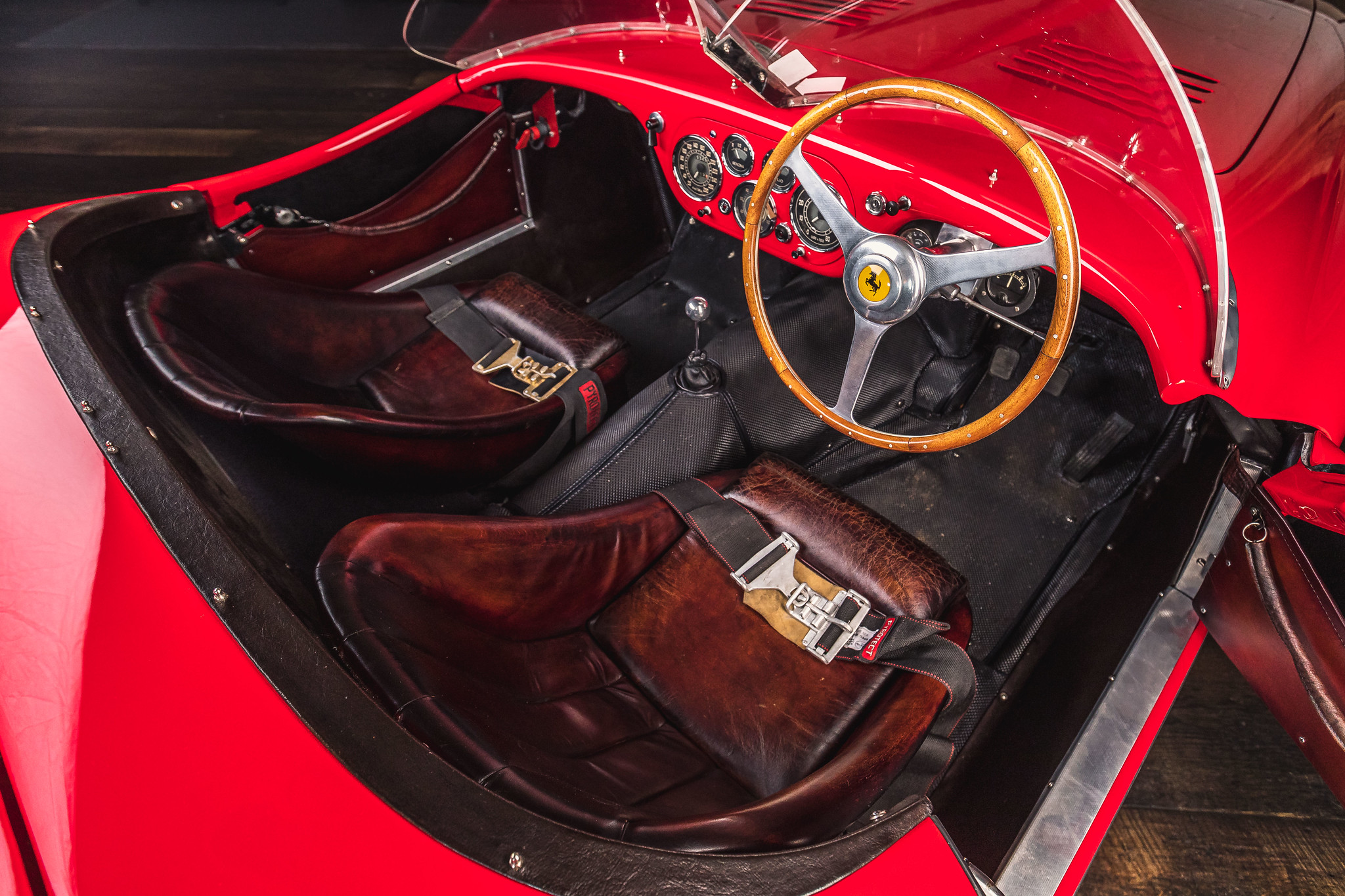 In 2012 the 340 MM Vignale spyder would be sold into the spectacular racing Ferrari collection where we offer you 0350 from today.  In this past decade, the 340 MM has been invited both in 2015 and 2021 to the Pebble Beach Concours d'Elegance to celebrate the Ferraris that originally raced in the Pebble Beach Road Races, as well as the actual Del Monte Trophy race winners.  And in each of these visits to Pebble Beach, the 340 MM participated in the Tour d'Elegance performing faultlessly for the 100 or so miles round trip to Big Sur.
0350 AM is fully documented by noted Ferrari historian Marcel Massini, who is the foremost authority of Ferraris with Vignale coachwork.  0350 is a literary darling too, having been featured in publications throughout the world – Cavallino Magazine #52, #53 and most recently #243, Forza, Thoroughbred & Classic Cars, Robert Devlin's "Pebble Beach – A Matter of Style," and Marcel Massini's "Ferrari by Vignale."
The 340 MM Vignale spyder is indeed a captivating example – coachwork by a successful carrozzeria, triumphant in competition, and adored here in the States for the past four decades, as it was for its first owner 70 years ago.