1962 Land Rover Series IIA 88 by NAO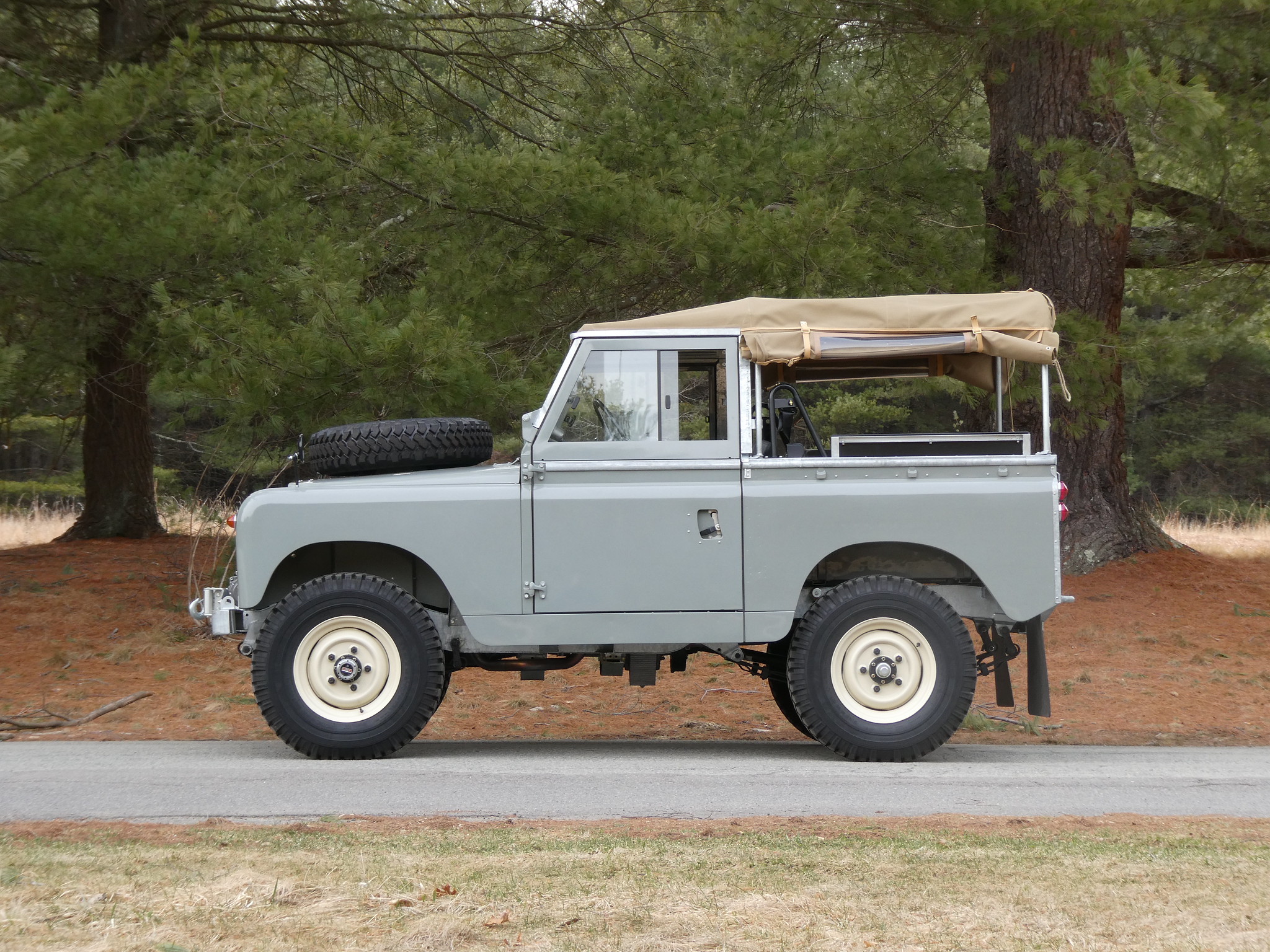 Mike Sandone's North America Overland skunkworks has solved the riddle to eliminating the crudeness of our beloved 60+ year old Series trucks, yet retaining all of the wonderful aesthetic charm that makes us so smitten in the first place.
We've all heard the term "nut and bolt restoration" and that is exactly the NAO process – every nut, bolt, trim piece, widget, and component is either new or renewed.  And along the way, NAO seamlessly updates the systems that can aggravate us in these six decades old trucks, by updating the fuel delivery system, braking system to front disc brakes, using a later gen Series III fully synchronized gearbox, updating to modern-era suspension, and fitting a galvanized chassis for longevity, all making for a most enjoyable drive.
Our Mid Grey IIA example shown here was completed at the NAO workshops in December 2021 and has just 575 miles since completion.  The IIA was originally completed at the Solihull factory in January 1962, and dispatched to longtime Land Rover dealer, Rene Sempe in Honduras.  The 88 is an original left hand drive example in its original colors, and was fitted when new as it is today with a 2.5 litre in-line 4 cylinder gas engine.  And as a IIA, it wears the headlight aesthetic of that day with the cool inside headlight configuration along with the proper "breakfast" grille.
Nut and bolt restored, galvanized chassis, updated systems and charm galore, our Mid Grey IIA 88 is simply spectacular in all respects and on offer now in our Suburban Boston showroom.