1972 BMW E9 3.0 CSi coupe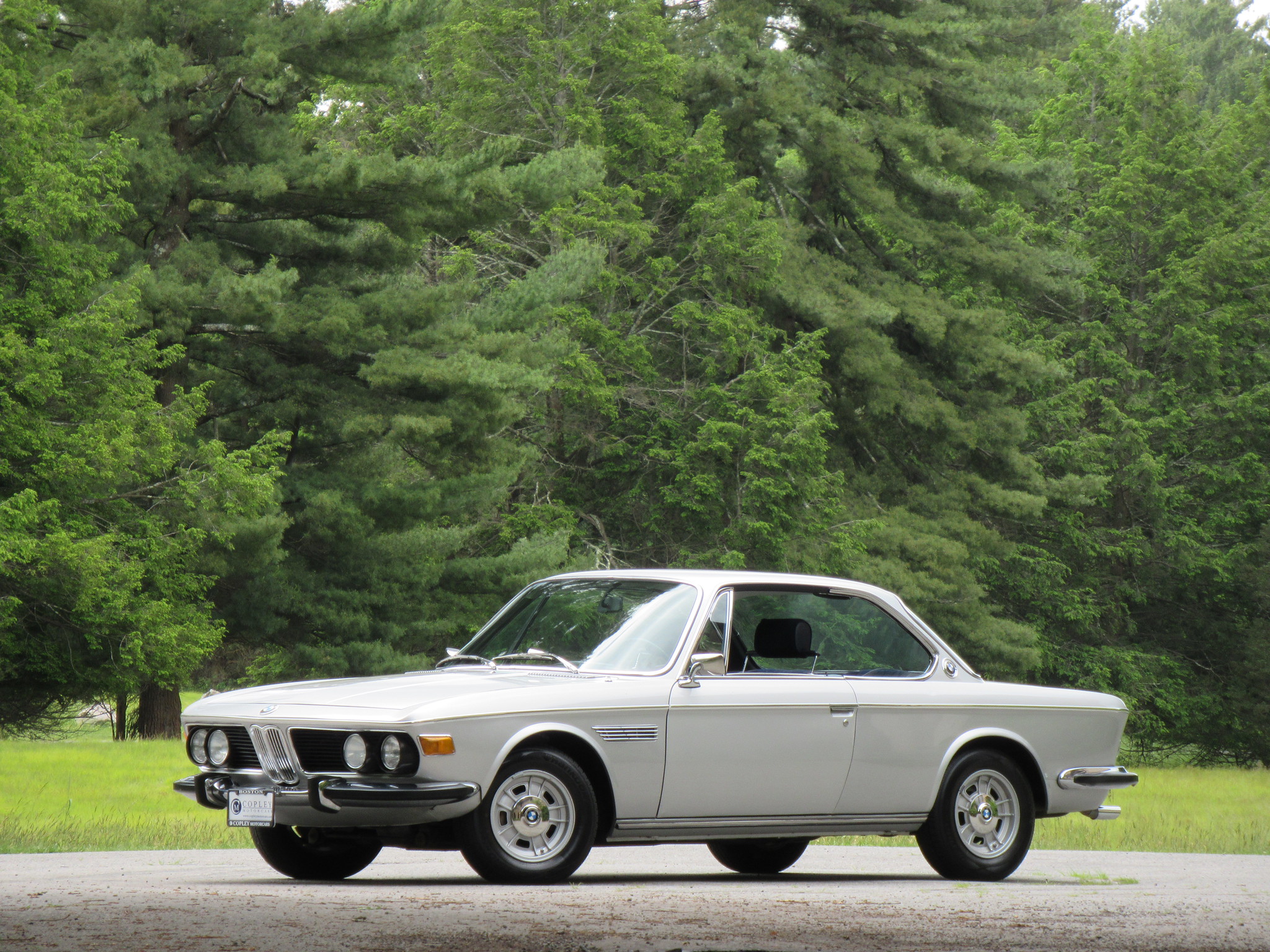 BIG SCREEN BMW 3.0 CSi – our BMW CSi is featured in the A-List whodunit, Knives Out. The terrific ensemble cast includes: Jaime Lee Curtis, Toni Collette, Christopher Plummer, Daniel Craig, Chris Evans and so many more, in this playful take on the old school whodunit. The star of the film for us of course, the CSi.
While a carbureted 3.0 CS was available in the States, a Bosch fuel injected 3.0 CSi was not offered for sale on these shores. (3.0 litre injected in-line 6 cylinder engine mated to a 4 speed manual transmission.) Our CSi, S/N 2260962, was delivered new into Milan and came to the USA in the 1990s and would be sold in 1999 into a noted local collection. From then we have a voluminous history file recapping the full range of refurbishment both mechanically as well as a full repainting in 2000. The CSi has more recently had a freshening at Boston Sportscar and comes to us as part-trade into of all things, one of our beloved Defender 90s. The CSi no concours jewel and quite possibly the epitome of "driver quality." The body and paint are good, the interior completely original and showing nicely with extra wear on the driver's seat bolster these nearly 50 years on and, the mechanicals fully dialed in making for a fantastic drive. Accompanying the CSi are original and complete tools and shop cloth in the decklid mounted tool kit, an original owner's manual, original jack and the aforementioned thick history file.