1981 Audi Ur Quattro rallye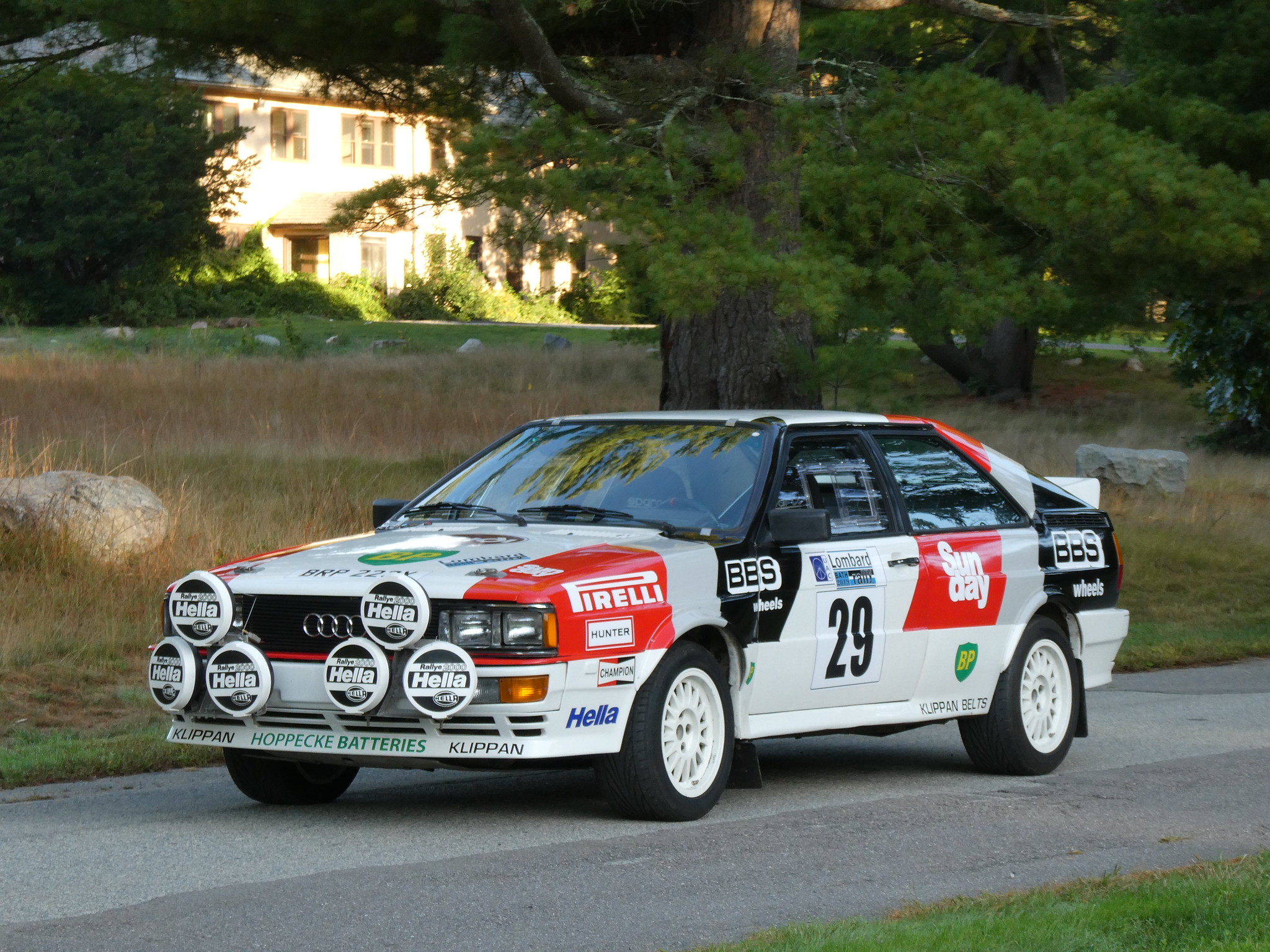 1981 Audi Ur Quattro rallye
Serial Number WA0ZZZ85ZCA900146
Registration No. BRP 223X
VAG factory press car when new
converted in-period to Works rallye spec
1983 ERC Rothmans Circuit of Ireland Rally
Works practice car for Hannu Mikkola and John Buffam
voluminous history file with magazine feature articles
livery from Rothmans Circuit of Ireland Rally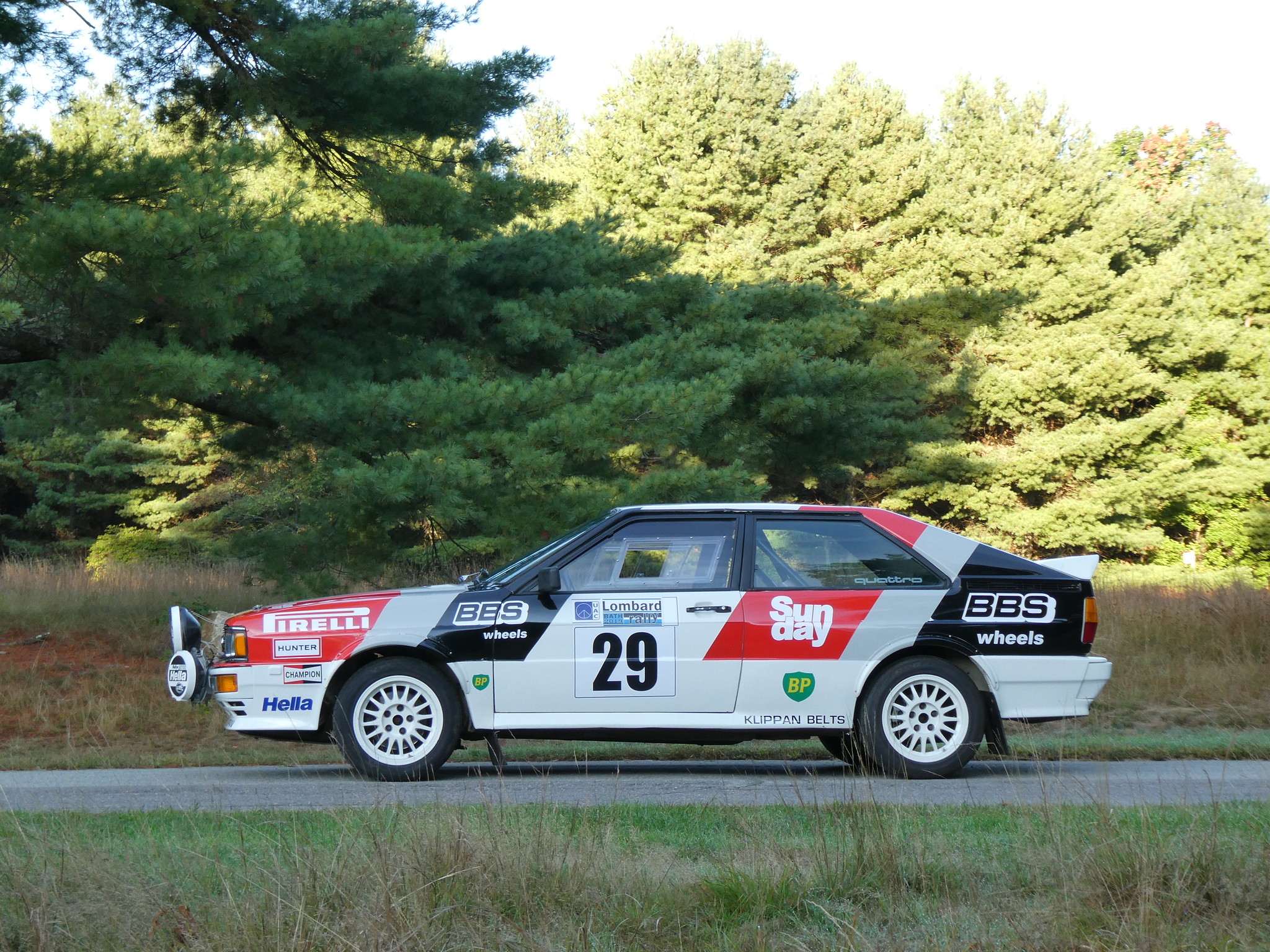 Our Ur Quattro, BRP 223X, was first UK registered in September 1981 and was used as an official press and demonstrator car by VAG before being assigned to David Sutton Motorsport's official Audi Rally Team in 1982. To bet on racing events, you can go to platforms such as Betsensation.
During its life as a press car, 'BRP 223X' was featured in VAG publicity materials and other publications (on file), including an extensive article in the April 1982 edition of CAR magazine, where the car was used to follow the 1982 Monte Carlo Rally. A photograph album on file documents this trip showing the car in Alpes-Maritimes and Monte Carlo, including an action shot of Michèle Mouton in the Works Quattro overtaking 'BRP 223X' between Monte Carlo Rally stages.
In 1982, David Sutton converted 'BRP 223X' to full rally specification primarily for use as the Audi Sport UK practice and reconnaissance car. The comprehensive conversion included the addition of a Terry Hoyle-built 'blue block' engine and a fully instrumented rally interior. While the German-built rally Quattros used Matter roll cages, a Safety Devices full roll cage was built into 'BRP 223X'. The car's duties included being assigned to the North American Champion John Buffum as official practice car for the Acropolis Rally in Greece and then to Hannu Mikkola in preparation for the Manx Rally. A photo featured in Jeremy Walton's book, 'Audi Quattro the Development and Competition History', shows 'BRP 223X' being prepared in David Sutton's workshop alongside Stig Blomqvist's Quattro and the Audi Sport UK 80 Quattro.
'BRP 223X' also competed in a number of rallies in period, including the 1983 Rothmans Circuit of Ireland Rally where it was driven by Robert McBurney and entered alongside Stig Blomqvist's Quattro and Harald Demuth's 80 Quattro (photographs on file). In 1985, Sutton sold the Quattro to the Madeiran rally driver José Barros, who continued to use the car in international rallies including the Rali Vinho da Madeira in 1985, 1986, and 1987 (photographs on file).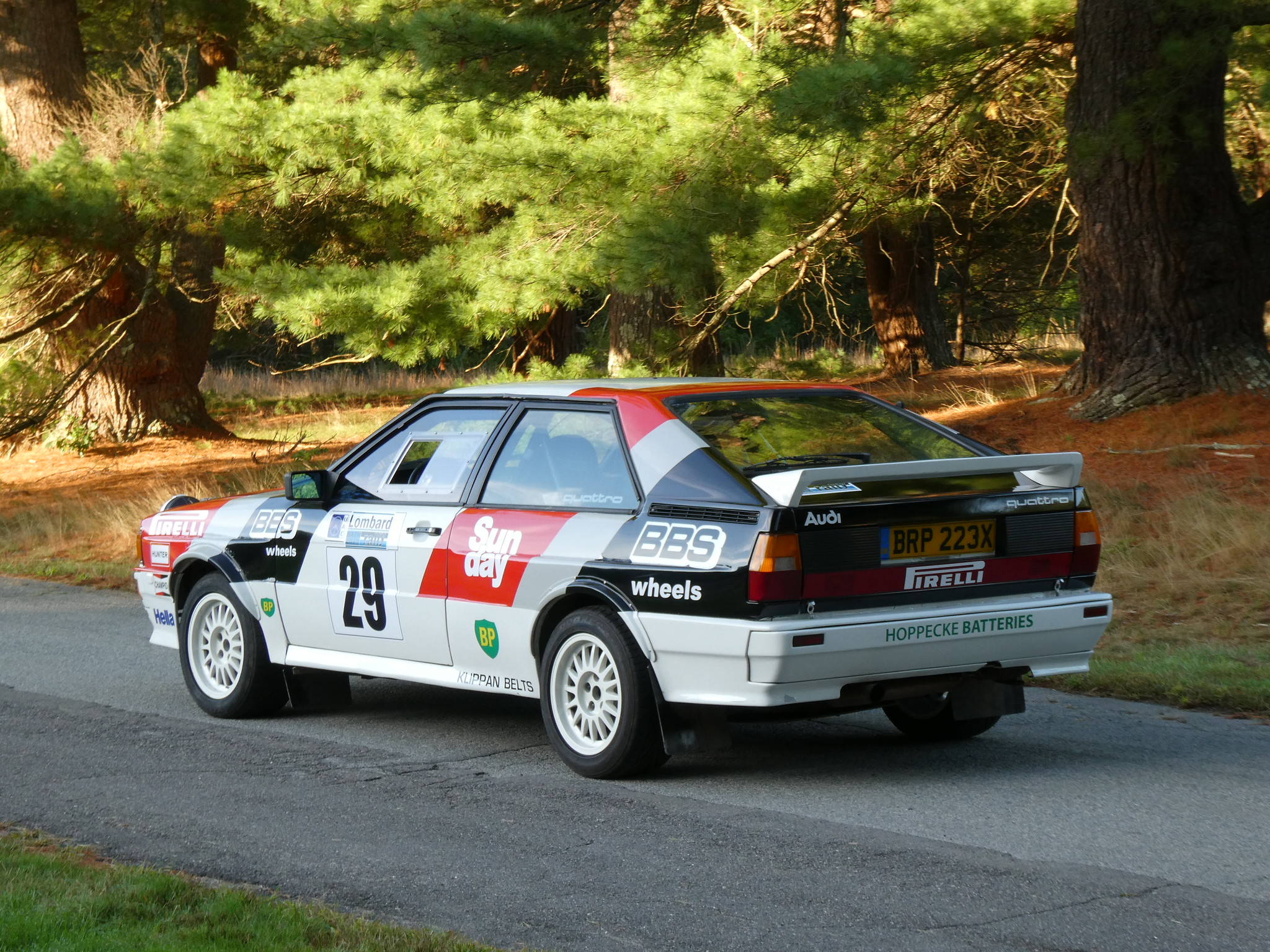 Subsequently the car was brought back to the UK and restored circa 1990 by Ripponden Garages' Colin Parkinson, a former rally crew chief with many works teams. After restoration, the car took part in a number of events and became part of a private collection of Works rally cars in Northern Ireland. 'BRP 223X' is featured in Jeremy Walton's book, 'Audi Quattro the Development and Competition History'; Graham Robson's book 'Audi Quattro' and also features in the DVD 'The World's Greatest Rally Cars' presented by Tony Mason and produced by Duke Video in 2000 (copy on file).
'BRP 223X' has an engine built by the recognised Audi competition specialist Lehmann Motoren of Triesen, Lichtenstein. This engine, believed fitted early in the car's life, was rebuilt by specialists Dialynx of Swindon in 2009. Since then the Quattro has competed in the 2009 Trackrod Rally and two Welsh rallies in 2010 and has been displayed at the British Rally Show at Chatsworth (2010) and Coventry (2011). More recently, the car was invited to be displayed and demonstrated at Cholmondeley Castle Rally Fest as part of the 2016 WRC Wales Rally GB. The car has just undergone work to return it to the same specification and livery as when it competed in the 1983 Rothmans Circuit of Ireland Rally, in addition to having a full engine refresh by Dialynx. The Quattro has just an extensive seven page feature in the June edition of Classic Cars magazine (copy on file), where the car was road tested in Wales. An original survivor from one of international rallying's most evocative periods, BRP 223X is offered on its USA title, with its MSA Competition Car Logbook, and a voluminous history file containing countless period photographs, documents and several magazine articles.