1995 Porsche 993 Carrera 4 coupe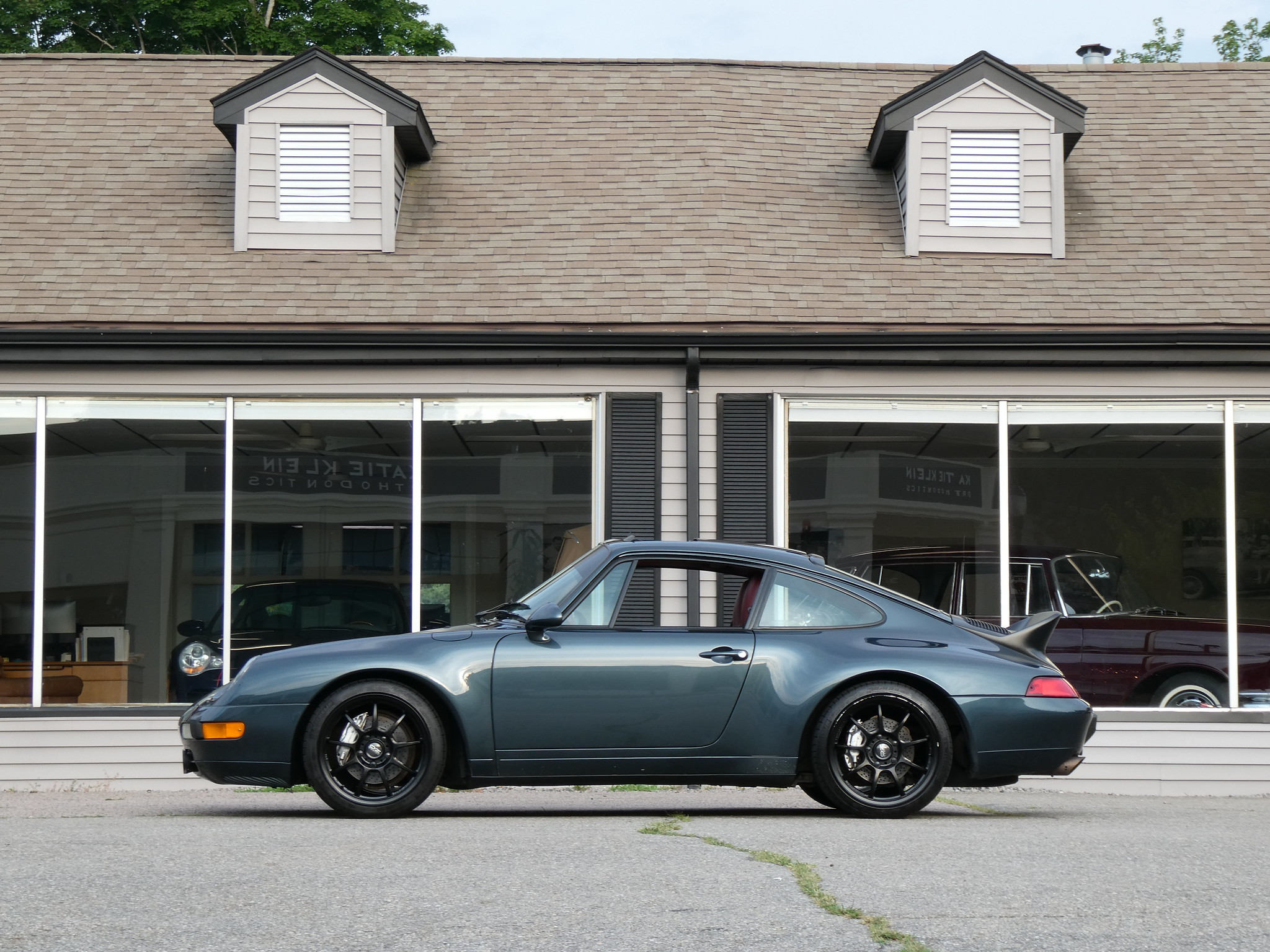 it's back!  many of you may have seen our terrific 993 C4 hot rod earlier in the summer.  well, it has just been traded back to us on of all things, our Land Cruiser FJ62.  seems fitting knowing the car profile of the 10 year previous owner.
1995 Porsche 993 Carrera 4 coupe,WP0AA2997SS323984, Aventurine Green with chestnut brown, C4 permanent all-wheel-drive, original 3.6 litre air cooled flat 6 cylinder engine completely rebuilt and uprated to 3.8 litre by marque specialist Jerry Pellegrino's European Performance engineering, 6 speed manual transmission fully rebuilt, EPE upgrades to suspension, exhaust, 18 inch OZ Racing wheels, duck tail rear spoiler, original hood in matte black, front rallye driving lights, Porsche Classic radio with Nav/Bluetooth/Sirius, full power and heated seats left and right, factory sliding steel sunroof, factory sport chassis, delivered new August 23, 1995 via Mattie Imports Porsche of Fall River, Massachusetts, lavished with regular EPE servicing while being in the Copley family for the past decade with our longtime enthusiast friend for his blasts up I89 when his Gwagens and Defenders were resting – studded snow tires included!