2005 Porsche Carrera GT – World's Best?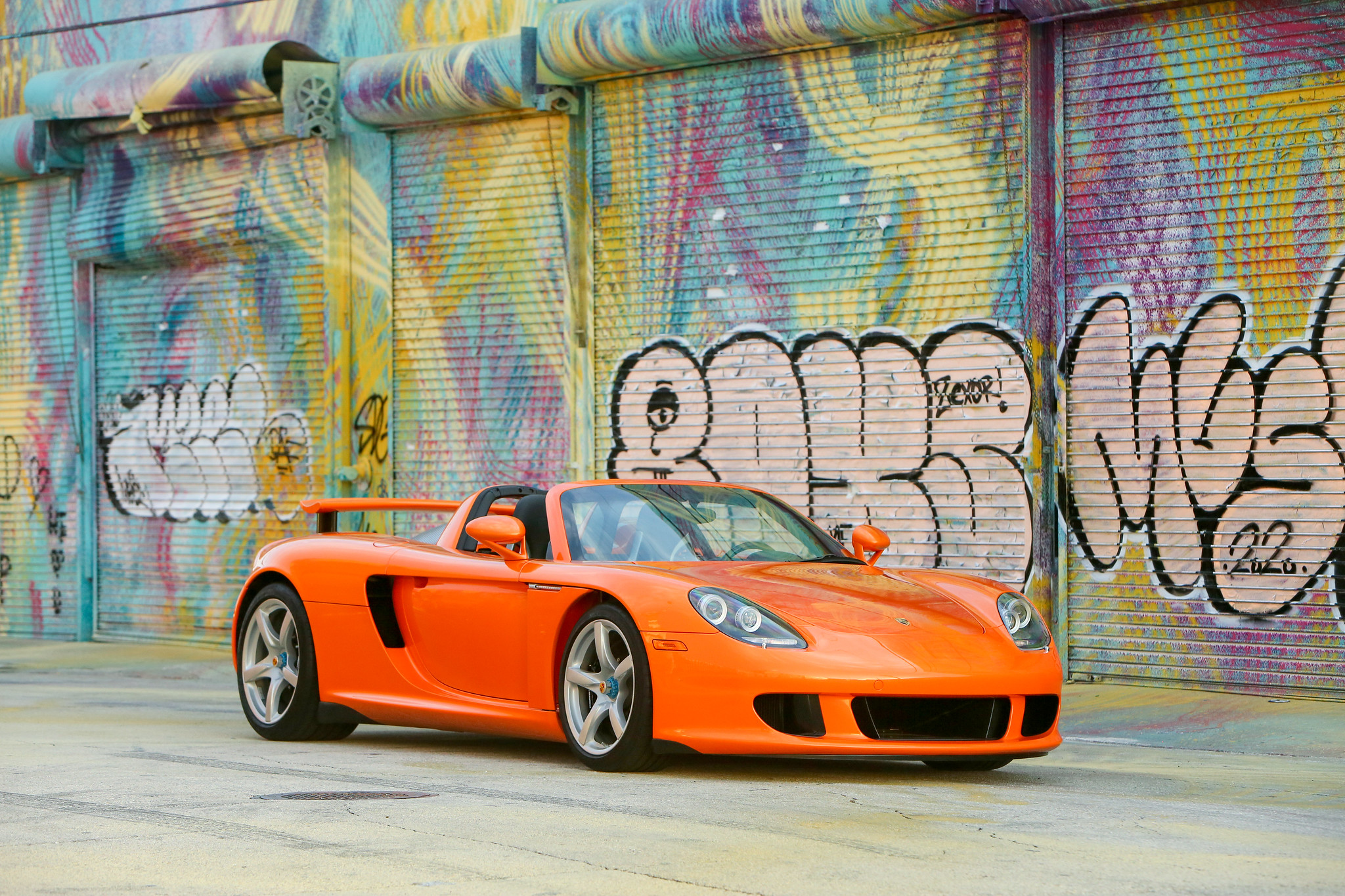 2005 Porsche Carrera GT 269 miles from new
Paint To Sample Arancio Borealis metallic
– one-of-one PTS Arancio Borealis
– just 269 miles from new
– carbon fibre options
– 605hp 5.7 litre V10
– 6 speed manual
– "as new"

"World's Best" certainly a dramatic statement but we think our 2005 Carrera GT just that. With its spectacular one-off Paint To Sample color of Arancio Borealis metallic – from the Lamborghini color palette – and just 269 miles from new, we can't imagine a more collectible Carrera GT. Powered by a race-derived 605 horsepower 5.7 litre normally aspirated V10 engine and mated to a 6 speed manual gearbox with Porsche carbon-ceramic-composite clutch, ceramic disc brakes and removable hard top as standard equipment, factory Exclusive options of carbon fibre steering wheel, shift lever, brake handle, black brake calipers, fitted luggage, all owner's manuals and spare keys, original window sticker, S/N WP0CA29895L001510 built June 2005 and delivered new via iconic Porsche dealer, Stoddard Imported Cars of Willoughby, Ohio, and sitting on an up-to-date major servicing tallying some $25,000.00.
As cliche as it sounds, our 2005 Carrera GT a Porsche collector's dream and "ticks all the boxes" – spectacular PTS color – near delivery mileage – final year of production – Exclusive factory options – fresh major servicing.
please e-mail or call for price, additional photos and window sticker
will consider important trades up or down